Shelly Keel, CTC, CDW, KPA-CTP, CPDT-KA, CSAT
Shelly is the owner and principle trainer at A Good Dog Day Behavior & Training; founded in 2008. 
Shelly is a "Certified Professional Dog Trainer" who, for the past 12 years has partnered very closely with Veterinarians, Breeders, Shelters and her local dog training Colleagues to bring science based, humane dog training to her clients. 
Shelly spends a great deal of her non-working time attending Seminars, Reading Books, Reviewing new canine behavior Studies and Learning from her many successful and skilled peers and mentors to keep her training skills and knowledge current and fresh.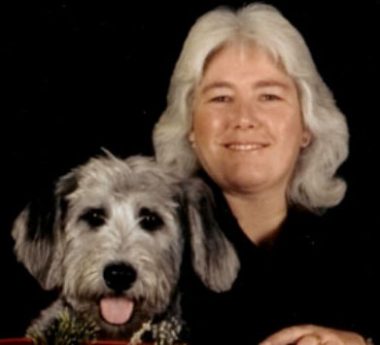 CPDT-KA – Shelly achieved her Certified Professional Dog Trainer Knowledge Assessed credentials from Certification Council of Professional Dog Trainers; the only independent certifying organization for the dog training profession.
CTC – Honors Graduate – Shelly earned her CTC (Certificate in Training and Counseling) from the prestigious  Academy for Dog Trainers; generally acknowledged as the Harvard of the dog training world.
CSAT– One of Shelly's most coveted certifications is her Certification in the Treatment of Separation Anxiety from the Malena DeMartini Separation Anxiety Internship Program.  
KPA CTP – Shelly earned her KPA CTP (Karen Pryor Academy Certified Training Partner) where she learned that not only is training dogs fun but a new world opened up learning how to train other species too.  
CBA & C– Shelly graduated from Marin Humane Society "Canine Behavior Academy" Level 1 and 2; established and taught by the acclaimed Trish King .  She earned a certificate in Canine Behavior Assessment and Counseling.
CDW – Shelly earned the designation CDW (Certified Dog Walker) from the acclaimed dog business coaches at dogTEC (now known as dog*biz).  Wrangling dogs and leashes takes skill and practice!
Shelly is a member of the following Professional Associations
Shelly is a committed No Pain, No Force, No Fear trainer who employs humane, positive reinforcement training methods based on the latest canine behavioral science. These techniques are not only extremely effective, they produce a happy, attentive, eager-to-learn dog. The tools of the trade are toys, treats, games, praise, and life rewards (doors opened, balls thrown, etc.), and the process is systematic, logical, and, best of all, fun.
We get behavior by teaching dogs what TO DO.  We NEVER use fear, coercion or pain.