Positive Dog Training and Puppy Training Specialists
Our Certified Professional Dog Trainer has the experience and education necessary to resolve a wide range of behavior problems.  Our specialty is Separation Anxiety, but we can help with jumping up, pulling on leash, barking and chewing as well as more complex problems such as Fear and Aggression related behaviors.
Who doesn't love puppies?  In addition to resolving behavior problems, we can help you prepare for and navigate the challenges of Puppyhood, including that all-important "Puppy Socialization" period, to aid in the development of happy, confident, well-adjusted adult dogs. 
We offer a variety of training options to meet the needs of our clients.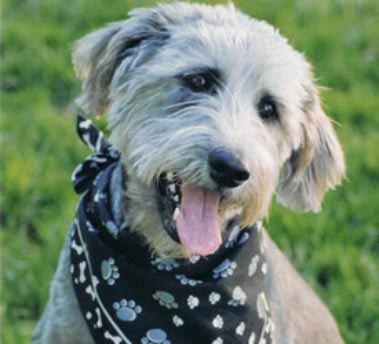 Read our Facebook reviews!
When you rescue a dog you never know what you're getting behind those beautiful eyes. In my case, my beautiful American Staffordshire Bull Terrier had been through hell and wasn't about to let me out of her sight… not even for thirty-seconds. I had to get groceries delivered but, if I forgot, I went hungry because there was no 'UberEats' where I lived. Just walking to the mailbox was an ordeal. I saw no way out of the nightmare my dog had brought with her from the shelter but I promised her a home 'forever' and I meant it. It simply meant I no longer had a life. However, miracles do happen and ours is Shelly. Even though we live in Australia and Shelly is in California, she gives 100% to her clients. She is passionate about dogs and helping all members of the family live a good and 'normal' life. I can happily say we hit the two-hour absence mark recently. My dog spends most of her time sleeping while I can no do my own grocery shopping. We are doing the impossible thanks to Shelly. Listen to her wisdom and trust her heart. I can't recommend her services enough. <3

Lisa Charles


December 8, 2019

Shelly has helped us so much with our puppy! Before working with Shelly our puppy would bark like crazy at every adult and had a lot of behavioral problems. In a short time we have seen huge improvement and we can now enjoy a family day at the park and our puppy just sits calmly with us. we are so thankful!!

Julia Maricle Ostrem


June 4, 2019

You can't find a better dog trainer than Shelly Keel! She is highly educated in her field, obviously delights in working with dogs (and their humans) and is incredibly skillful at encouraging pups to enjoy behaving in socially appropriate ways. She uses only positive training methods and clearly conveys both to the dog and its' humans how to execute/elicit the desired behaviors. We recommend Shelly highly! 5 Stars! Mike, Lou, & Sarafina Healdsburg CA

Sarafina Broderick


May 18, 2019

Shelly came to my home last week when I was desperate to find how to deal with our two female littermate miniature English Bulldogs' aggressive behavior. She spent an hour on the phone with me explaining Littermate Syndrome prior to her arrival so I would understand the cause of their fighting and the importance of separating the puppies to quell their aggression. She is keenly observant and knowledgeable about canine behavior. She made me hope that together we may successfully attempt to train our expensive puppies without the necessity of having to rehome the bully. She left me with a plethora of reading materials explaining what NOT to do in training dogs as well as research regarding Littermate Syndrome. Shelly is full of insight, knowledge and understanding, as well as compassion.

Mary Old-Kooi


August 17, 2018

Shelly is wonderful ! I have to thank you so much for showing me what I just wasn't seeing with my Archie. He is doing much better with only 6 classes! We will be back for more soon. Archie is deaf, vision impaired with extreme anxiety. Thank you Shelly ! Archie is doing so much better. We will be back for more soon !

Lesa Bandy


June 9, 2018

Shelly was sooo good for me and my dog Watson. Being a new dog owner, I was at a loss as to what to do when I adopted Watson and quickly learned that he could not be left home alone. (The first time I left him, he chewed off about 6" of the front door frame, got into the recycling bin and chewed up everything in there, tore down a lamp shade, chewed up the front door mat, and shook uncontrollably when I came home) I tried many "self-help" methods: YouTube, articles, even signed up for a few sessions with other trainers. While these methods helped a little, Watson was still stuggling for separations that were long enough for me to actually leave the house and run errand or go out for a meal. After several months of struggles, my housemates recommended Shelly bc they had worked with her before with their own dog and had remarkable results. Upon the first consultation with Shelly, it was clear she had a wealth of knowledge and passion when it comes to dog behavior! She is so understanding, professional, and personable. She worked with my ever fluctuating work schedule and made invaluable recommendations; helping me understand not only about separation anxiety but also how to be a better dog parent to Watson. She is so patient and encouraging during each of our sessions and I'm so happy it's say that Watson has truly come out of his shell! He went from only being to stay home for a few minutes to several hours. I cannot say thank you enough to Shelly and would recommend her 100%!

Michelle Man


May 7, 2018
At A Good Dog Day, we give you:
Whether we live in the same town or miles apart, we have a convenient Training Program to fit your dog's training into your busy life. 
e-Learning: For our clients who are far away, short on time or just unable to get out, our expert services are just one computer click or phone call away.  A Good Dog Day makes it easy to connect with our professional trainer by phone, text, email or video conference to learn about your dog's behavior, get answers to questions and help all family members learn how to get more of the behavior they want from your dog and less of the behavior they don't want.   
In-Home Training: For clients who want or need more hands-on assistance, we offer customized training programs in your home, in the park or out and about where you need it most.  
Gift of Training: If you know somebody who needs or wants training; you can purchase a gift certificate in any dollar denomination for them to use when they are ready. Ask us how.
With a Certified Professional Dog Trainer using leading-edge humane and fun training techniques, you get a well-mannered dog quickly and without stress for the dog or his family.
When we do the training, every day is A Good Dog Day!